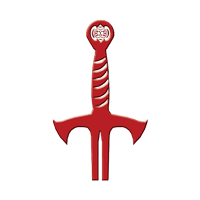 Attach to a hero. Restricted.
Attached hero gets +1

when attacking an Orc.
Response: After attached hero attacks and destroys an enemy, place 1 progress token on the current quest.
It was rather splendid to be wearing a blade made in Gondolin for the goblin–wars of which so many songs had sung...
–The Hobbit
Illus.
David Lecossu
Categories
Attack Bonus
Location Control

View this card on RingsDB
Popularity (5/5):





(1346)