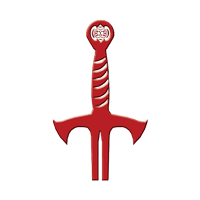 Response: After a character you control attacks and destroys an enemy, exhaust a Weapon attached to that character to ready that character and give it +2

for its next attack this phase.
The sword is sharp, the spear is long,
The arrow swift, the Gate is strong.
–The Hobbit
Illus.
JB Casacop
Categories
Attack Bonus
Readying
Archetypes
Grimbeorn Voltron

View this card on RingsDB
Popularity:
1